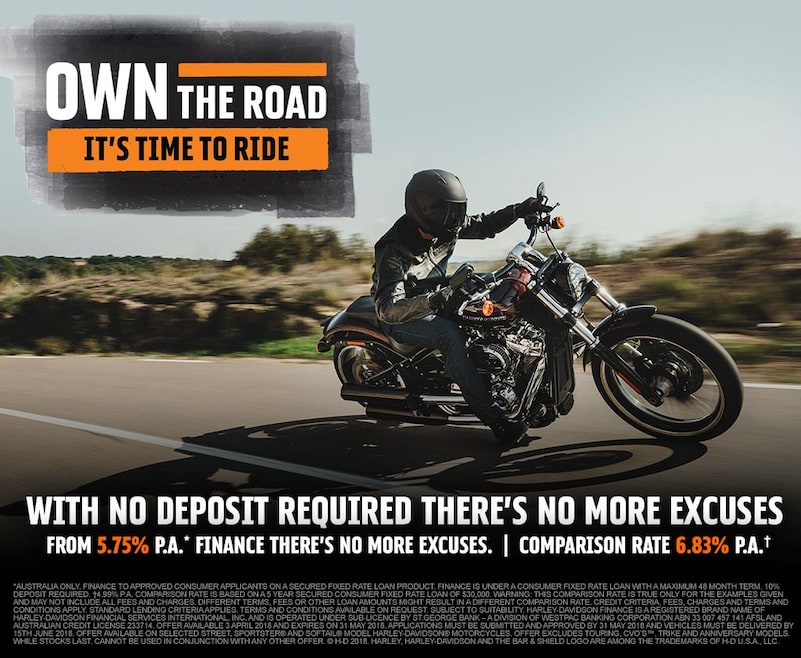 HARLEY-DAVIDSON FINANCE
With a range of products at competitive rates Harley-Davidson Finance* can offer the right finance solution tailored to your needs to help you onto your dream motorcycle.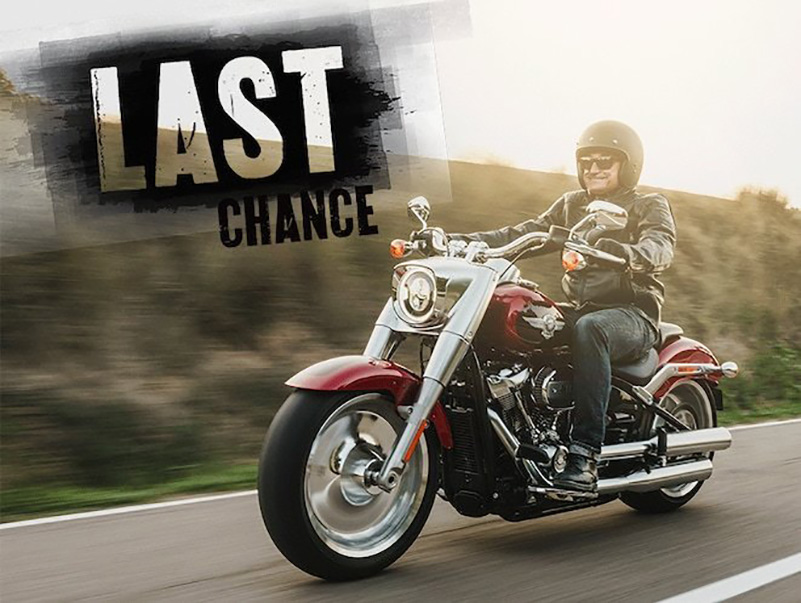 DON'T CHASE YOUR DREAMS. OWN THEM.
There is no better time to own a new Harley-Davidson® motorcycle with some great offers on our 2018 range now available.
The Harley-Davidson Last ChanceRun Out gives you the opportunity to make some fantastic savings across a wide range of our 2018 motorcycles.
Please note that this is only while stocks last and for a limited time only.
Visit your local Harley-Davidson dealer or submit an enquiry.
FREE[ER] TO CHOOSE
Nothing should stand between you and the open road. And now, nothing does. We hope you've been enjoying the open road on your new motorcycle. Just remember you have up to one year from the purchase date to trade up to a new motorcycle at your original dealer.